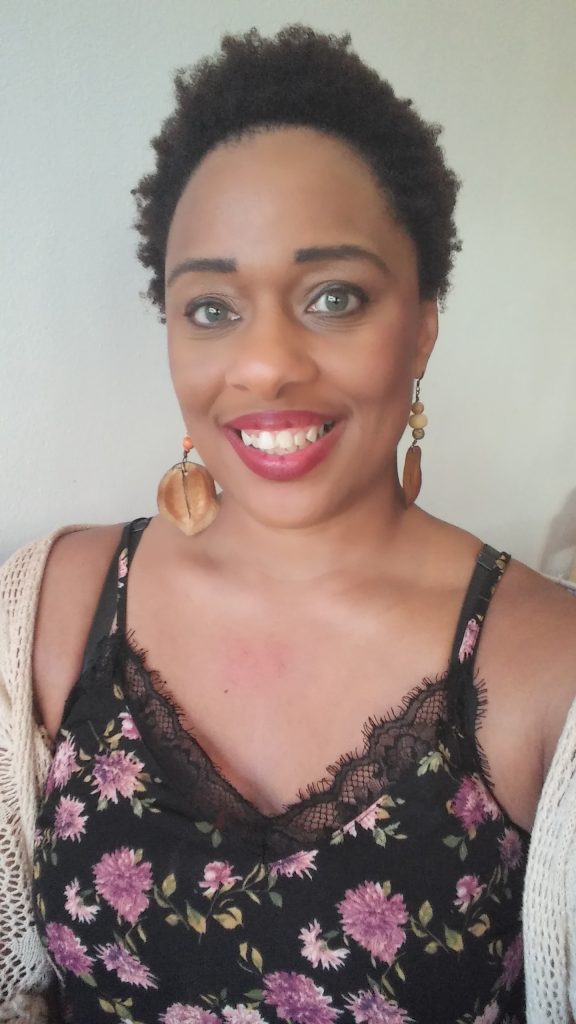 Hi! I'm Te-Erika Patterson. I was born and raised in Liberty City/Miami, Florida and I currently live in central Los Angeles. I am a Mental Health and Personal Success Teacher. I use my skills as a Multi-Media Journalist and Digital Entrepreneur to present content that empowers people to overcome life's trickiest circumstances. I am the mom of two amazing sons, SaiDON and Solomon.
As a prolific digital content creator my digital empire consists of 4 active blogs, 3 Youtube channels, an online school, 3 coaching programs, 3 e-commerce stores, 4 ebooks, 2 print books as well as more than 1,000 original videos and more than 2,000 original blog posts and articles.
I am inspired by the amazing achievements of Malcolm Gladwell, Kanye West, Nikola Tesla, Frida Kahlo, Maya Angelou,  and Harriett Tubman. Each of these people have irrevocably impacted the way I view myself and the scope of my capabilities.
Formal education? Sure, I have some.  I graduated from Miami Jackson Senior High School in 1997 and then went on to earn a BS in Journalism at the University of Florida. I later studied Marriage/Family Counseling as a graduate student at Barry University.
As a journalist, I am proud of my body of work. My writing has been featured in dozens of publications both online and in print including The Atlantic, Fox News, Forbes.Com, Entrepreneur.Com, Smithsonian.Com, Mom.Me, The Miami Herald, DigiDay, YourTango, xoJane, Buzzfeed and The Huffington Post among many other publications.
Author
In 2011 I published my first print self help book- It's Not A Sin To Be Single and in June 2017 I published my second print self help book- She Wants. I am also the author of 5 eBooks that speak to the strategic development of the whole person, all of which are available on Amazon.
The Rebuild Your Life Project
I created The Rebuild Your Life Project, an empowerment outreach aimed to teach women to overcome their fear of failure. In April 2011, I gave away everything that I owned and became homeless on purpose. I aimed to teach women how to overcome extreme failure by placing myself into the most hopeless situation and documenting my journey while teaching mental strategies for overcoming hopelessness. During this project I gave away a $650 Rental Assistance Grant to help a woman to keep her home. I shared my 4 month journey into and out of homelessness in a video series on my youtube channel and in writing on my women's empowerment blog, MySavvySisters.Com.
The Rebuild Your Life Project- Los Angeles
In April of 2012 I decided to undertake an exciting and challenging new project. I would teach how to navigate starting over in life in a new city with nothing by allowing the readers of my women's empowerment blog, My Savvy Sisters, to choose the city that I would move to so that I could chronicle my journey for all to watch. They chose Los Angeles.
In June 2012 I moved to Los Angeles with less than $200, no friends or family and no support. I have been chronicling my journey on my YouTube channel and sharing survival strategies for supporting yourself financially during a life transition and tips on how to handle the emotional stresses of living on your own without support. I created a blog dedicated to sharing tips for hopeful Los Angeles transplants called Moving To LA TODAY.
The Rebuild Your Life Project- Los Angeles will give away $4,000 in grants to transplants to celebrate their bravery in going after their dream of relocating to Los Angeles.  Two grants have been awarded so far; $1000 to Jai from Dallas and $1,000 to Essa from Minnesota. I am raising the money for the grants through my own personal income.
Youtube Content Creator and Vlogger
I have been creating Youtube videos since 2007. I have 3 active Youtube channels.
My main Youtube channel is called Embrace Your Fantasy. I created it because I wanted to teach people how to achieve their wildest dreams. To date, Embrace Your Fantasy hosts more than 800 inspirational and intellectually provocative videos that provide unique wisdom for many of life's complexities.
I created Moving To LA Today to showcase interviews with some of the most interesting Los Angeles transplants as well as introduce the key players in the Los Angeles community.
Loving Female Led Relationships was created to teach fundamental principles behind establishing healthy, loving Female Led Relationships that empower women.
Parenting Blogger
I am also an established Parenting writer. I have written more than 200 parenting blog posts, news articles and features stories for Mom.Me.
Mental Health Blogger
My women's empowerment blog, MySavvy Sisters.Com is a website dedicated to providing resources, information and inspiration to empower women to survive life's trickiest circumstances. With more than 1000 posts to date, I have presented original inspirational articles, original motivational videos, local and federal resources for survival, timely world news of interest, free mentoring, free give-aways and so much more.
Since 2011, My Savvy Sisters has also offered FREE emotional crisis counseling, scholarships and financial assistance to women. To date I have offered more than 300 women the emotional and financial support they need to survive and thrive in life.
Abuse Is Not A Secret is a mental health blog that offers a space for psychology professionals, authors and those who are dealing with the aftermath of addiction, emotional, spiritual or physical abuse to share their stories and healing techniques.
Women's Empowerment Blogs
I am the creator of FemaleLedSociety.Org, a website that aims to educate the masses on the importance of supporting women in leadership and the ascension of female leadership in society.
Relationship Coach
I am a relationship coach, I created LovingFLR.Com, a website that celebrates Female Led Relationships. Female Led Relationships are relationships were the woman's happiness, satisfaction and progress are the main priority. She sets standards and expectations for the relationship and her partner happily works to meet them, ensuring that she has everything she needs to create a great life for herself and their family.
In order to encourage the success of Female Led Relationships I facilitate a web based coaching program for anyone who wants to learn more about how to create Female Led Relationships. I coach women on how to become more assertive more confident leaders in their relationships. I also coach single men on how to prepare to be an asset to a Powerful Woman.
My hope is to empower women through introducing them to the concept of Female Led Relationships and use my skills as a matchmaker to introduce them to men who truly want to cherish and support a Powerful Woman.
Coaching Program Developer and Teacher
I currently manage several coaching programs based on the topics I present on my websites/blogs. My Savvy Sisters– Women's Leadership & Personal Success Training, Loving FLR– Female Led Relationship Coaching Programs, Abuse Is Not A Secret – Overcoming Abusive Relationships Coaching.
Radio & Internet Television Host
I spent time as the radio host and producer of Keeping It Together with Te-Erika on WBRY 1640 AM, while a graduate student at Barry University. During my weekly show I shared insights about relationships, both romantic and platonic, that encouraged listeners to have faith in their life path.
In 2009 hosted a weekly internet talk show called Krib TV's Embrace Your Fantasy that broadcast LIVE from the top of the Sony Building on South Beach. I interviewed music artists and professionals from the South Florida music scene, allowed them to perform and offered them awards for going after their dreams. My show ran for 13 episodes and some of them can be found on Youtube.
Mini Documentaries
I have created 2 mini documentaries to share compelling stories. Bad Medicine: A Drug Relapse Documentary and The Dragon Slayer: Hope for the African American Community.
Digital Branding & Marketing Consultant
As a Digital Branding & Marketing Strategist, I help small businesses to create strong, engaging brand identities and brilliant marketing strategies. As a freelance blogger I enjoy writing about digital marketing and entrepreneurial business success for several websites.
Brand Ambassador and Promotional Model
I have worked as an experiential marketing brand ambassador and promotional model for established brands such as American Association of Neurosurgeons, Sprint, L'Oreal, YouTube, Dos XX and Heineken.
Spoken Word Artist
I love art and am passionate about supporting visual and creative arts. Some people know me from my days as a spoken word artist but it's been a while.
Background Actor
I have appeared as a background actor on more than 50 television shows, commercials and films including Shameless, Lethal Weapon, Court TV with Christina Perez, American Horror Story, Scandal, Insecure and Code Black.
Dream Catcher
I have achieved every dream that I have ever had. I don't believe I have any limitations. If I choose to make waves in this world in any field that I desire, I know that I can, simply because I am capable and it would be fun to do.
CONTACT: Contact{at}MySavvySisters.Com
To Show Appreciation: USE PAYPAL