Just before I finished college the digital age began to boom. I stumbled across a blog online and then started my own in 2003 sharing stories about my daily life, hopes and dreams.
By the summer of 2004 I left Gainesville and moved back to Miami with my two sons and we lived with my parents again. I worked for a small, historic newspaper called The Miami Times and then went on to work for a private school as a secretary in the Fundraising/Development office.  They called us the party girls because we were always organizing fundraising events. Because of this job at the private school I was able to move my sons out of my parent's house and into our own beautiful duplex apartment in Miami Shores.
While I enjoyed both jobs, I yearned to be a writer and use my college degree. I would listen to Touch The Sky by Kanye West over and over again through headphones while I was working at the office for motivation. When Kanye sang- "You're gonna touch the sky, Baby Girl!" I believed him.
One day I was invited by a friend of mine to attend a local club that was a bit different from the average club because parents were encouraged to bring their children. I recognized this as a great story idea but I didn't know what to do with it.
I decided to go for the gusto and I called the editorial department of The Miami Herald and told them about my story idea. Teresa Mears was the features editor back then and she excitedly thanked me for the tip. Before she hung up I asked her if I could have a chance to write it myself. She hesitantly asked for a resume and clips which I sent in immediately. She approved my story, assigned me a photographer and just like that- I had my first story published in my local newspaper.
I did more stories for The Miami Herald but I wanted more. I looked for other ways to use my writing skills and found a local PR company. I contacted them, introduced myself and they hired me on the spot. I worked there for a few months before I was fired. It wasn't because I wasn't capable or performing poorly. The company president told me, "I think I'm holding you back."
She was right. I later learned that the office environment is destructive to who I am as a person.
With no job and two kids to support, times were tough. I managed to pay our bills for a few months by selling stories but then a friend invited me to move to Atlanta to look for work and I took her up on her offer.
I planned to take my sons with me but just before I left their Dad asked if he could keep them for me while I looked for a job in Atlanta. Knowing him the way I do, I made him sign a contract stating that he would give me my kids back. He signed it and I told my sons they would get to enjoy their Dad a little longer. This was in 2006.
I found a job in Atlanta within 3 days of being there. I worked as a content manager for an entertainment magazine called Rolling Out. Although I had to work in an office, Rolling Out was an amazing environment. It taught me how to manage a team of writers, how to organize an editorial calendar and how to conduct in-person interviews properly. The environment was so much fun, much like being in a comedy club. Everyone there was cool. I loved going to work every single day. In fact, I have realized that being in this environment back in 2006 was the very last time that I met people that I liked being around every day.
Soon after I secured this job I called my children's father to tell him I would come to get the boys but he refused to honor the contract. He sent paperwork from his attorneys saying he was suing me for custody and I was not allowed to pick up my sons. I was devastated of course and was sure that when we finally made it to court, the judge would see my side and how he had not helped me financially in the past. That day never came. Those papers were a lie. He never sued me for custody, instead using his legal knowledge as an attorney against me because he knew I was ignorant and had no one. But again, what seemed to be a devastating situation wound up being beneficial to me.
I was fired from Rolling Out after about 6 months. I had just successfully negotiated a raise due to my outstanding work but the editor didn't think I belonged there for some reason. Seems to be a pattern when I work for women. But that's okay. I decided that if I had the freedom to do anything and push to see how far I could go- I would do just that.
I left Atlanta and moved to Houston, Texas in January 2007 to explore more opportunities, knowing that my sons were well taken care of. Could I ever find my dream job? Does such a thing even exist?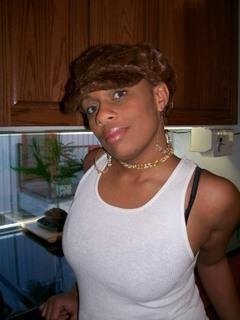 While in Houston I briefly worked at a restaurant called The Breakfast Klub and then I briefly worked at the Houston Defender newspaper as a reporter. I left Houston to move to Dallas, Texas where I worked for a high traffic website as the Internet Marketing Manager. That job was so much fun but I left there after a couple of months due to anxiety issues. Unfortunately I did not know I had anxiety at the time; I thought I was going crazy.
Throughout all of this moving and exploring new cities, I was still blogging about everything that was happening. I made all of these moves all alone, with extremely limited funds. I slept in hostels, in my car and in strangers homes. I spent one night at a homeless shelter because it was too cold to sleep outside.
My sons were still living with their Dad and flourishing throughout my travels in search of a dream job. After I left the job at the high traffic website, I moved back to Miami and my mother reluctantly let me come back home.  I started freelance writing and looking for a job but I did not find one.
I created my Youtube channel in late 2007 after one of my faithful blog readers, Angela, had harassed me for months asking me to get on Youtube. She thought that my voice was needed there but I didn't think I had much to say since I could not even support myself at the time.
I decided to give it a try while still living with my Mama. I decided to teach how to handle tough life situations because that is the kind of guidance I wish I had. When I couldn't find anyone to guide or mentor me, I decided to start mentoring myself.
Around this time I decided to give graduate school a try and I applied for the Marriage/Family Counseling Program at Barry University. I remember that I used to live nearby and always wondered what it would be like to attend school there. I was accepted into the program in the Spring of 2008 and I loved learning about relationships, family structures and how to recognize and attend to the issues that families face. I took my education very seriously because social anthropology and personality development were a personal passion of mine. I had studied these topics for fun long before I had enrolled in graduate school so it was exciting to be around others who also had an interest in personal and family development.
While at Barry University I was surprised to receive a letter stating that my children's father was suing me for child support even though he had managed to avoid it himself.  Although I was extremely upset during our court hearing looking over at him smiling at me, again, this situation turned out to be beneficial to me.
I began working as a waitress at Denny's to keep up with my new financial obligations. I was still living with my Mama, going to grad school and working a waitress on the overnight shift at the Denny's in North Miami. It was truly a realization of my childhood dream; one of the best jobs I have ever had. I loved everything about it, the fights, the crazy customers, making milkshakes- EVERYTHING. It's funny how I traveled across the country alone in search of a 'dream job' when I wound up experiencing complete satisfaction when I was waiting tables.
I was doing well in graduate school and was even invited to join the Honor Society. I produced and hosted a talk radio show on my campus radio station called Keeping It Together With Te-Erika. My purpose was to teach how to handle relationship issues based on the knowledge I gained from my classes. While in grad school, I also wrote my first book-It's Not A Sin To Be Single.
Although I thoroughly enjoyed learning from a structured program, I could not find common ground with any of the other students in my program or any of my professors. I would often wonder if I would end up like them if I stayed in this field and that thought really scared me.
I offset my growing disenchantment with the people in the counseling program by producing and hosting a live internet talk show called Embrace Your Fantasy on KribTV in 2009. The purpose of my show was to give local entertainers and artists a platform to talk about their work and to reward them for chasing their dreams. We streamed live from the top of the Sony building in South Beach and quite a few staples of Miami's entertainment community were guests on my show. I created actual awards for them to take home.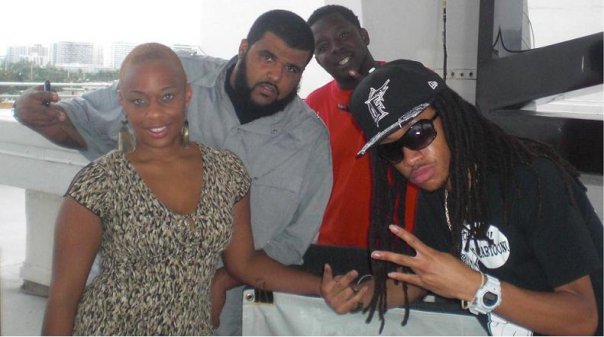 I ended the show after producing about 13 episodes because the owner of KribTV said the studio would undergo construction. This gave me a much needed break from being socially involved in the entertainment community in Miami.
Through school I learned that I was socially anxious to the point of experiencing manic episodes of anxiety and depression.
After completing all but one of my classes in the counseling program, I was well into my final internship when I realized that I was seriously headed down the wrong path. Not only did I absolutely hate working in the office environment as I interned as a counselor, I was financially strapped after losing both of my jobs (I was then working as a waitress at Red Lobster and working as a phone rep at a drug company) and losing my car all in one weekend.
I dropped out of graduate school during the final semester before I was set to graduate and I never looked back. No regrets.