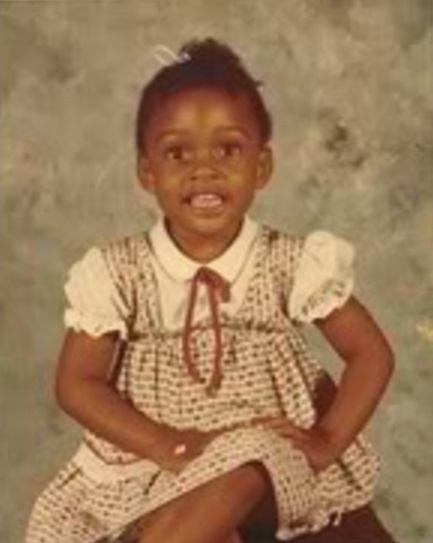 I was born on July 2, 1979 at Jackson Memorial Hospital in Miami, Florida. My mother, Gloria, was 17 when she gave birth to me, I was her first child.
Te-Erika means Little Powerful Ruler. She says she gave me that name because she was trying to be creative.
I was raised by my mother and my stepfather, Allen, in Liberty City, an inner city neighborhood in Miami. I shared a room with my younger sister, Teenie and my younger brother Erick had his own room in our first floor government subsidized apartment located at 1630 NW 58th Terrace.
Although I remember our family using food stamps (the paper stamps) and eating that big block of government cheese, I never felt poor. In fact, I was quite spoiled. I was told that I could have what I wanted if I did what I was supposed to do like get good grades, housework and what not. I stuck to my end of the bargain and so did my parents. I never asked for anything twice and I came to believe that I would always have anything that I wanted.
I attended Orchard Villa Elementary School where I was introduced to broadcast television in the 3rd grade. I was offered a position on the school's television news team even though I was technically too young to participate. I spent that year reading the lunch menu most mornings and then went on to read the school news. I was very ambitious and daydreamed about my future a lot. I figured that I could do anything with my life and all I had to do was decide and make it happen. When I was very young I used to pretend I was a television broadcast journalist, an author, a teacher and a waitress.
I was a voracious reader and was extremely influenced by the Sweet Valley High teen novel series by Francine Pascal. I noticed that the twins, Jessica and Elizabeth Wakefield were very different and I chose to be more like Elizabeth, who was fun, studious and good-hearted. Elizabeth's life also influenced my interest in journalism.
I started our school newspaper in the 5th grade and other initiatives with the encouragement of my music teacher Ms. McKham and my principal, Mr. Henry Mingo. I remember that he was always supportive of me and allowed me to present my creative ideas (like voting booths so the school could practice voting) and implement them.
I then went on to Charles R. Drew Middle School for 7th and 8th grade. I enrolled in the Drama Magnet Program for 7th grade and joined the school morning television news team. By 8th grade I was elected Class Vice-President, was an anchor for the school morning television news team, switched to the Creative Writing Magnet Program and started my first literary magazine, The Sun & Shadow, allowing my classmates to contribute their creative writing to the publication and distributing it myself. I was voted 'Best Eyes' and 'Best Personality' in 8th grade.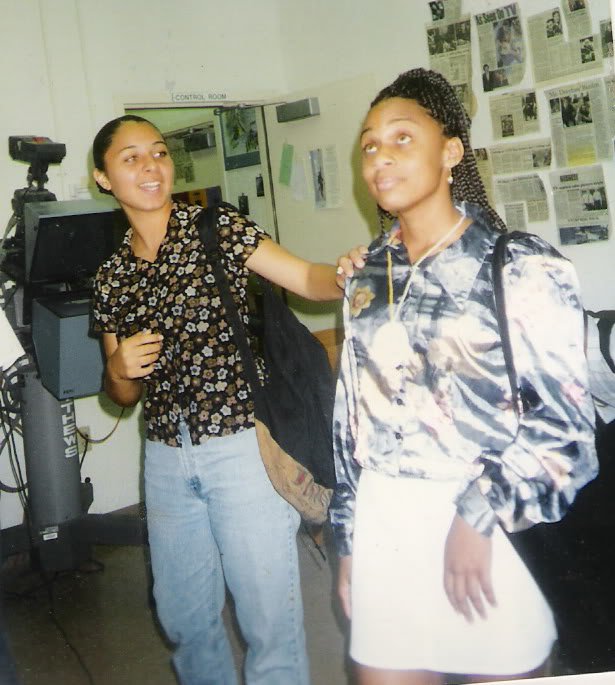 By the time I was ready for high school, I was ready for something new. I chose not to attend my neighborhood high school so that I could meet new people and have new experiences. Instead I chose to attend Miami Jackson Senior High School's International Business and Finance Magnet Program which was located in a neighborhood called Allapattah.
I rode the number 17 bus to Jackson High each morning and made new friends immediately. My close friends were Anna and Tamara and we did everything together.
Miami Jackson was predominantly filled with Hispanic students and I enjoyed the Latin culture, joining the Dominican American Club, the Spanish National Honor Society and even participating in a student exchange program in the Dominican Republic.
While at Jackson High I flourished academically and became well known for being a morning anchor for my school's news team, an editor of the school's newspaper and being the Senior Class President. I was voted 'Most Popular' during my senior year. I graduated with honors in 1997.
Throughout my childhood I lived in a very rough neighborhood where I would walk outside and have to climb under police tape from the shootings and killings by the drug dealers in my neighborhood. I was never afraid. This lifestyle was just a part of life. I made really good friends from my neighborhood who I still love to this day. Despite the area we grew up in, there were a lot of good people in Liberty City.
Looking back on my childhood from this vantage point, I have to credit my mother for making me who I am. She wasn't a traditional mom, having raised herself after both of her parents died when she was very young. She was hard working and determined and pretty much left me to guide myself. I yearned for her to talk to me and tell me how to live life but she let me do what I wanted to do and set my own expectations for myself.
The independence she taught me has paved the way for my independence today and I am so grateful that I did not have to live up to anyone's expectations but my own. All of the choices I made for my life were because I wanted them for myself.
To this day, I answer to no one.